Nortnewydd Sproodles
Welcome! We are Sproodle breeders based near Oswestry on the Powys/Shropshire border. Sproodles are English Springer Spaniel's crossed with Poodles, in our case Miniature Poodles, which are the medium sized version of the Poodle. They are sometimes known as Springerdoodle's or Springerpoo's.
We have bred Sproodles since 2006, and have developed a deep knowledge and understanding of the breed through our experience over the last sixteen years. We hope you find our site informative, if you require any further information please use the contact form to get in touch. You can also download our Sproodles Breed Guide eBook from Kindle. Click HERE!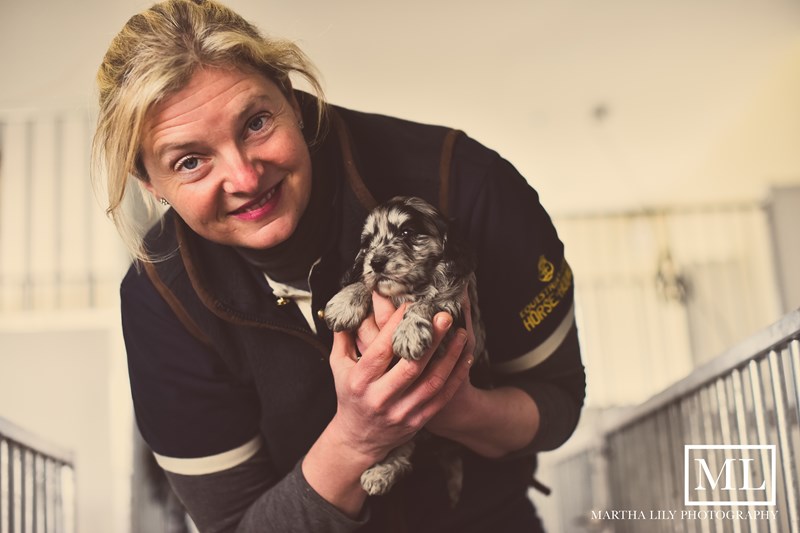 I am Rebecca Walters and I am the founder of Nortnewydd Sproodles. My love affair with Sproodles started when our Springer Spaniel gave birth to five little chocolate bundles, we raised them in our home and loved every minute of watching them develop and grow. It was a pleasure and I knew it was something I wanted to do again. As a responsible breeder I believe my priority is to breed healthy and happy puppies, I then use my experience and proven socialisation techniques to place them in the right home.
About Us
I run the kennel from our home, in a rural valley on the Shropshire/Powys borders. Our family comprises of myself, my husband Harvey and our two teenage boys Jack and Joe. That is just the human side of the family! The dog family is more extensive!
I have always been passionate about dogs and I have been fortunate enough to work at the thing I love. As a school leaver I worked at Battersea Dogs Home for my work experience placement and then went onto working for the London Borough of Waltham Forest as A Dog Warden. When the children were smaller I ran my own Pet care company and for the last decade I have been breeding Sproodles. I have a Diploma in Dog Breeding for which I gained a Distinction and I am also qualified to Microchip and Ultrasound Scan for Canine Pregnancy. 
I have over 25 years' experience of working with dogs and I use all of my knowledge and experience to breed and rear the best quality puppies I can. We have developed our own socialisation protocols and we are passionate about raising puppies. Our program of socialisation and enrichment protocols enable our puppies to go onto have a truly wholesome and balanced life.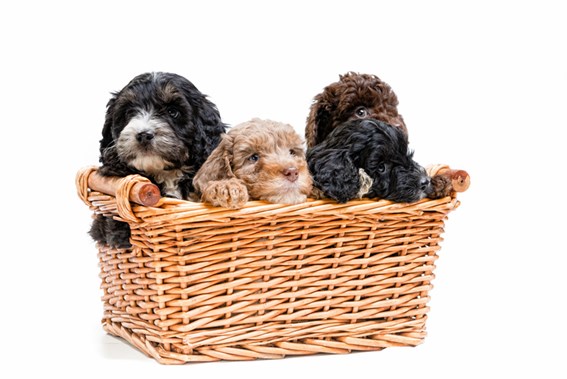 Socialised
Our puppies are raised using Puppy Culture Protocols.
Microchipped
All of our puppies leave here micro chipped and registered to you as the new owner free of charge.
Vet Checked
All of our puppies leave with a vaccine & vet check certificate, stamped and signed by our vet.
Insured
We insure all of our puppies for 1 month after leaving us, giving you peace of mind.
Contact Us